Today, no work is done without using laptops and PCs. These devices changed our perception of group work, enabled us to work at a distance, and even automated manual processes, boosting our efficiency.
We spend most of our time with computers. Having that in mind, many people want to personalize their devices and make them colorful and unique by decorating them with original items.
No less attention is paid to the desktop. Some people look at their computer screens far more often than they look outside the window. Naturally, they want to surround themselves with beauty, and customizing their desktops is one of the many ways to do it.
If you want to make some quality changes in the way your desktop looks right now, you may need some help. Together with professionals from EssayHub, a recognized essay help service, we've collected several creative ideas for your desktop.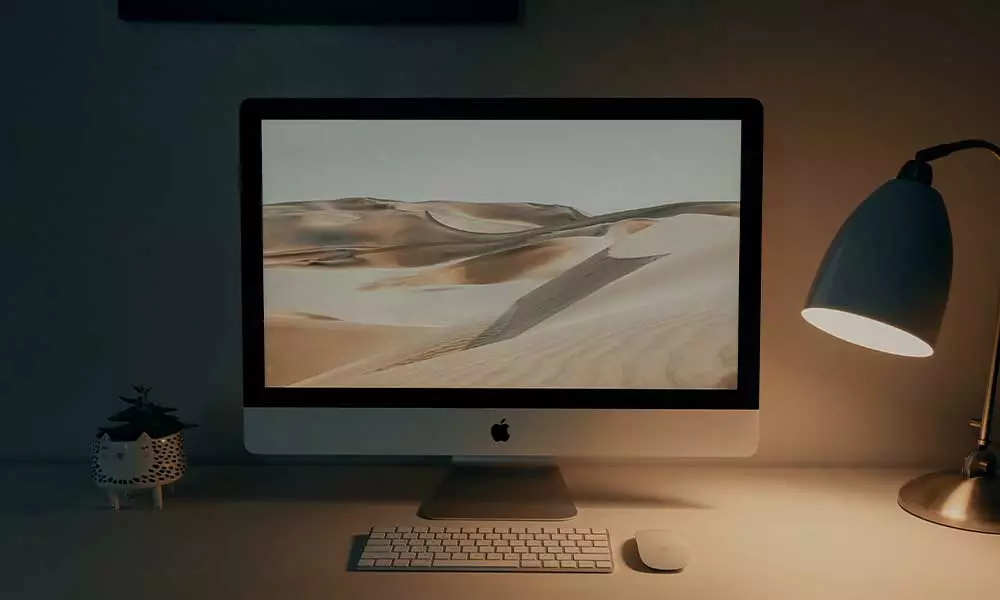 Look for Beautiful Wallpapers
Get rid of the habit of using default wallpapers. They exist only to make your laptop more user-friendly. Nobody would like to buy a black screen. Do not think that wallpaper is just a simple decoration. It can be motivational and has the potential to boost your productivity.
Therefore, it's high time you switched it up. There are lots of websites offering great high-quality wallpapers for any device from your smartphone to laptop. Using such tools as Desktoppr, you can synchronize them with all your gadgets. A good wallpaper switcher can change the pic in the order you see fit.
Change the Way Your Dock Looks
Some tools can help you change the way your dock looks by making it more aesthetic and functional. However, if you prefer the default one, you can still customize it to meet your needs. For example, isn't it beautiful to be writing a transfer essay while having all of the required tools at hand in the dock?
All operating systems allow users to alter their docks by adding the programs that are most frequently used. Whether you align it to the left or right or leave it at the bottom of your screen, you still can pick up the software you use the most and place their icons in the dock.
Customize Your Icons
Some people get annoyed with the icons on their desktops. They find them dull and tedious. The fact is that they can be subject to your customization, too.
Windows users will benefit the most since their OS allows changing the icons. For other systems, IconPackager and other tools may be needed. It's highly recommended to back up your system before making any changes though.
Upgrade Your Favorite Web Pages
You must know that Gmail allows customizing the way their "desktop" looks. It will help those people who spend most of their time writing and replying to emails. However, this is not the only website to do it. This feature has recently been added to Trello and other work planning tools as well.
It's amazing how a tiny detail can change the way your favorite websites look. Users admit that such small changes often positively affect their motivation and productivity. Thus, do not hesitate and change the way your favorite pages look right away.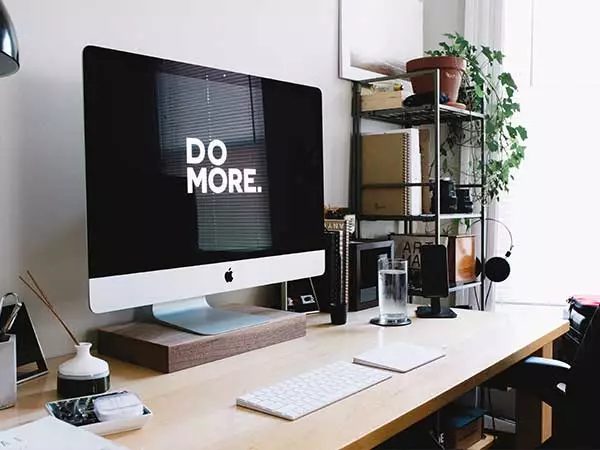 Do a Clean-Up
Do you like being in a clean and tidy room? Then why do you let your desktop be covered in icons, consuming all of the free space? Isn't it more attractive to have all of your files organized?
Fortunately, there are apps like Fences and Desktop Groups whose function is to help you sort your desktop files by the criteria that you set. In the end, you get a perfectly organized desktop but still can reach everything easily. You can also use PC cleaners to tune up your computer.
Such an order on your desktop adds to your productivity. For example, you can read my essay to me immediately since you do not have to look for it among all the files that you have on your desktop. All Word files are properly organized for you to reach them easily.
Change Window Borders
If you are interested in desktop customization, make sure you change everything that bothers you. Many people agree that default windows borders are dull and gloomy. As the technologies develop, they want to see something far more creative on their desktop.
WindowBlinds or CrystalClear tools are the best instruments you need to change your desktop look. There are lots of creative themes for window borders that will help you upgrade the way your desktop looks in seconds.
Add Animation
To make your computer time more entertaining, why not add some animation? For example, many people get jealous of the awesome animation Linux users have when they switch on their computers. You can have it too whatever your operating system is.
Download Dexpot (free) or WindowFX ($10) and immerse yourself into the world of amazing animations and customization built-in. You'll find something to make your desktop truly inspirational.
Opt for Transparency
For many computer users, system changes are essential in customizing their desktops. Wallpapers and window borders are not enough for them. They look for ground-up transformations.
The Mavericks Transformation Pack is great for modifying system-wide skins, making them more transparent. Tools like DeviantART allow not only to make skins transparent but also to add color to them, reaching a new level of uniqueness and originality.
Final Words
Your desktop can be customized in lots of ways and it also protect your computer from damage. Modern tools let you make it as unique as possible by changing everything you see on it. However, make sure you backup your system before you start decorating. Some changes may lead to system productivity issues.
Nevertheless, with more people redecorating their desktops, we can expect new tools to be created as well as new functions added. Our recommendation is not to leave your desktop as it is. Make sure it meets your needs. Let it set the right mood for you.