The world might be going SUV crazy, but Honda still believes in the sedan and they sell hundreds of thousands of them in the USA every year. In 2020, no fewer than 199,458 examples of the Honda Accord were sold – 17th on the sales charts for new cars. That might be down on previous years, but it's still enough to beat out several other supposedly popular car and SUV models, such as the Ford Escape, Subaru Forester, Mazda CX-5, Nissan Altima, and Jeep Cherokee. In fact, Japanese automakers have made what is left of America's shrinking sedan pie their own, and all the sedans in the top-20 sellers in the US in 2020 were Japanese vehicles.
But the Accord wasn't the only Honda car giving a stellar performance. The evergreen Civic secured a top-10 position at number eight for 2020, with 261,225 units sold. However, in a sign of the times, there was a Honda that reached the number-five position with 333,502 sales and that was the CR-V, an SUV. So, while Honda has a relatively high number of different sedan models on sale in America, they offer an even higher number of crossover and SUV models. Honda's in-house luxury brand, Acura, offers a more sedan-skewed mix with three sedans and two SUVs. It is fair to say that Honda has both market segments comprehensively covered, as these lists show:
Sedans
Honda Civic
Honda Accord
Honda Clarity
Honda Insight
Acura ILX
Acura TLX
Acura RLX
SUVs
Honda HR-V
Honda CR-V
Honda Pilot
Honda Passport
Acura RDX
Acura MDX
The Future of the Sedan
Honda and Toyota are exceptions to the rule when it comes to sedan sales in the US and they have ousted all American automakers when it comes to fighting for this shrinking market segment. So you'll find that Honda's and Acura's sedan/SUV mix is not representative of the most other brands that sell their cars in Dubai. In fact, Ford has done away with all sedans and offers only the Fusion, and only for a while still. Honda has made sure that they have the wares to exploit this niche until there is nothing left of it and hundreds of thousands of Americans still agree with them every year. Should you?
The Best of the Sedan Breed
When it comes to sedans, Americans like them spacious, affordable, and with good gas mileage figures, and this is exactly what top sellers like the Civic, Corolla, Accord, and Camry offer in their respective classes. US buyers have fallen out of love with large, expensive sedans and even Lincoln finally retired its super-luxury 400-horsepower Continental recently. The pickings are slim and whatever there is to be had comes from this type of high-value mid-size and compact sedans, where it is still possible to rack up sales in the hundreds of thousands per year. After all, some people want nothing more than a comfortable car with a spacious back seat that can accommodate four people with luggage on good roads. And for that, you need no more than an Accord with a 2.0-liter turbocharged engine and 252 hp offering excellent performance and going more miles per gallon than an SUV, helped by its 10-speed automatic transmission.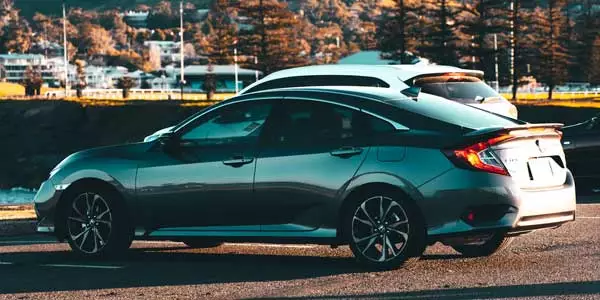 The Rise of the (SUV) Machines
As the sales figures suggest, SUVs are where it's at and while the huge three-row behemoths like the Lincoln Navigator and Cadillac Escalade are American favorites, the compact SUV is the most popular class and a perennial bestseller. This is why Honda sells so many CR-Vs. It might only be a crossover SUV, but even this car-based model offers advantages over a sedan like the Civic and makes the SUV so much more versatile, while still offering decent performance and fuel economy – not quite the MPG figures of a car, but more than good enough. It's the best of both worlds. For ultimate practicality, avoid SUVs with overt coupe styling as it robs passengers of rear headroom.
Advantages of the SUV
More flexible and adaptable seating configurations
Better ground clearance for poor road conditions
A higher seating position for a better vantage point
More interior and cargo space than a similarly sized car
Up to nine seats available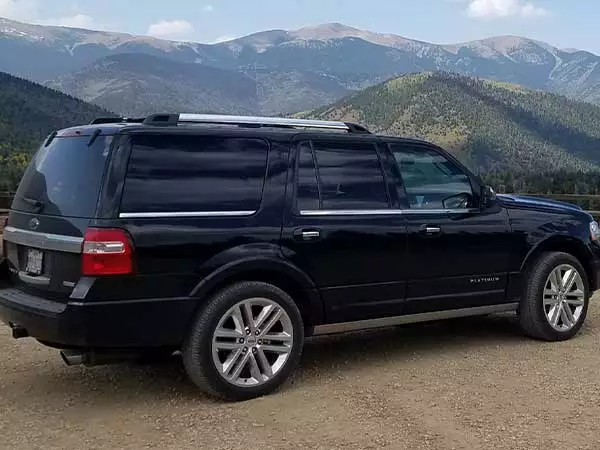 You can still buy a competitive compact or mid-sized sedan from automakers like Toyota and Honda and you should still be able to for a good while if that's all you need. But the SUV is more versatile by comparison and you can cover more bases with it and use it for more things, even if the MSRP is a little higher. And there is a myriad of options available if you choose to, each with its own winning features. But take them for a test drive first, because the proof is in the driving.