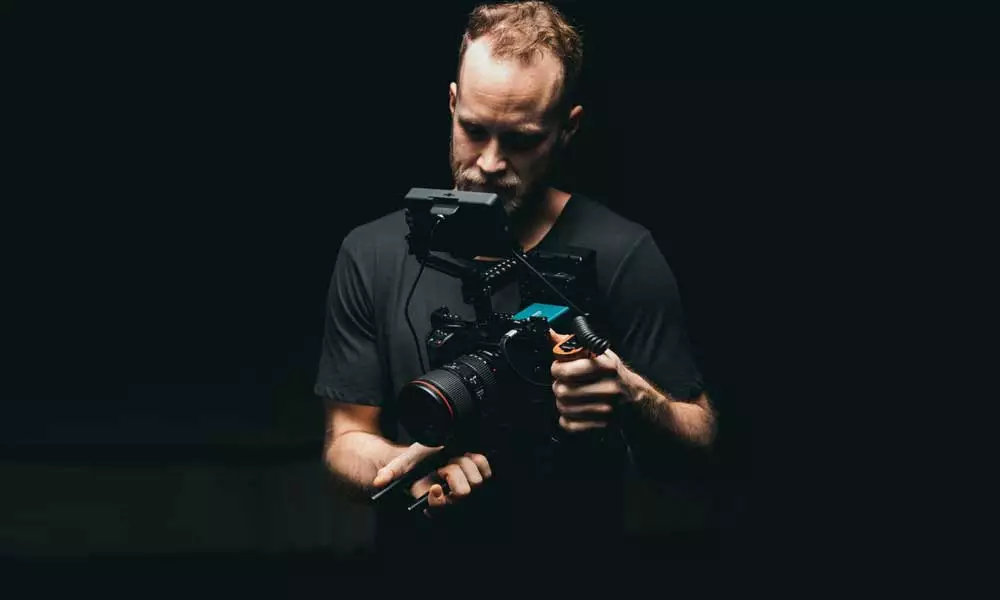 Your head might be spinning right now. You have an idea of your music video in mind, but don't quite know where to start. You might have a lot of questions and doubts, like where and how do I film it? Are there any special tricks that could help me out? Maybe stock sound effects could make it more creative and engaging? You might also be hearing a constant voice in your head that keeps saying, "It's impossible to do it without costly equipment and a team of professionals".
Well, that voice is wrong. There is a variety of essential tips on preparation, equipment, lighting, composition, location, and more, that will simplify the music video-making process for any beginner.
Brainstorming Ideas and Preparation
YouTube might be your friend by now. It's a great source to determine what style of music videos are close to yours, and what style of music videos aren't your cup of tea. If you haven't done so yet, then act fast! Watch around 50 and highlight the ones you like most.
It would be best to watch other artist videos with a person or the people you're planning to shoot with. Then, you can brainstorm ideas and pick a theme for your first music video. Discuss what works and what doesn't, and find the worst videos available so that everyone knows what to avoid. Keep in mind that your first videos might not be big-budget pictures. You can still film an excellent low-budget video. All you have to do is to be creative and innovative.
Location
Think about location. Can you shoot your video in the basement or living room? Maybe, but in most cases, it's a no. Most homes are too cluttered for shooting. If you can clear a spacious room out, it might be a potentially good shooting space.
Consider backyards, garages, and so on. Drive around and check the most suitable locations around town. Discuss them with your team, friends, and family. They might have interesting and inspiring ideas.
Don't be afraid to use your connections. Do you know the owners of any event spaces, pubs, or underground music studios? If you don't, then there might be people who know people. Ask for permission to film your video at their place for mentioning the name of it in the credits.
If you're thinking of shooting in parks and alleys, refer to the law and make sure it isn't illegal. You don't want to be caught filming where you aren't allowed to. It can cost you your video, and you might never be able to finish it at the same location.
Equipment
If you're not sure about whether or not making music videos is for you, be careful with your budget. Later on, you can upgrade your equipment if you decide to take your shooting to the next level. Otherwise, budgeting is crucial. Make sure to compare different equipment in your price range and choose the option that works best.
Here's the list of what you will need for shooting your first music video.
You will need a camcorder to capture all footage. Later, you will transfer it to an editor and put together your video.
Now, there are low-quality HD camcorders and Full HD camcorders, which are more expensive. Once again, it depends on your budget. But you should know that cheap camcorders are fine for interviews, street-style videos, and quick promotional YouTube videos. If you'd like to shoot a TV video, you'll need a more professional high definition camera.
A good lighting kit is essential for a video shoot. Less external light is required if you have a high-end camcorder. If you're planning to shoot in natural light, then additional lighting isn't a requirement.
If you film with a cheaper camera in a dim location, you definitely need an additional lighting source. There are various lighting kits available for an affordable price. You can play around with light to create shadows, dim colors, and add a mystery to your music video.
You're going to need transportation to move your team and equipment around. Think about this beforehand. Will you drive by yourself, or will you need a driver? How many people are in the team, and how large is the equipment?
Other equipment you may need:
A camera carrying case.
A tripod.
Spare batteries for the camcorder.
An external mic.
Extra storage memory.
Props.
Besides, it is always good to think of the people you collaborate with. Grab some snacks and drinks with you. You might need items such as raincoats and blankets, depending on the time of the year.
Want to create a different background in your video? Then you might need a green screen. You'll shoot all the scenes in front of it and edit the background later. Remember not to wear any green clothes or accessories. They will disappear into the background and it'll be difficult to edit.
Composition
Composition or framing is how the main character in a video is placed within the scene. Depending on how you use it, it can give a different feel to your finished video. There are a few things that can help you create a stylish composition. You can use an interesting foreground or background, space to walk or look into. You can try recording on the edge of the frame or experiment with other camera angles. It is your playground, so define your own rules.
Conclusion
It is important to know what you need to record a music video. To get the process flowing, grab your camera and have fun. Learn some techniques while shooting with your friends at home or in the street before filming your first music video. Play with different styles, camera angles, light, and shadows – practice is everything. Love what you do, and don't be nervous. The greatest artists of the world always keep going, no matter what the critics say about their work.