Do you need to know all about employee performance review templates? If yes, then you are in the right place and we will let you know all about them, and why organizations need one.
Read this article till the end to find out the answers to all your questions in a single place. Then, by the end of this article, we can assure you that you will know all the essential things about it and secure your rights as an employee.
What is an Employee Performance Form?
An employee performance form is a form through which different companies and organizations can do performance appraisals. It is used as a tool to analyze the quality and effectiveness of the work done by the employees. Such forms are made for the worker's welfare and are dealt with by the managers, supervisors who regulate the employees' work.
With the help of this type of form, administrations monitor and reflect on goal outcomes, track professional development of the team members, measure job performance, and decide what needs to be done as a next step when it comes to planning the performance cycle.
Importance of Employee Performance Review Templates
All over the world, many companies can use different ways to access the productivity of their team members. For example, some companies use specific devices and tools to understand how employees perform and do their day-to-day tasks. Some others have different forms that are used to keep an eye on the activities and performance of the workers on a daily, weekly, monthly, or yearly basis.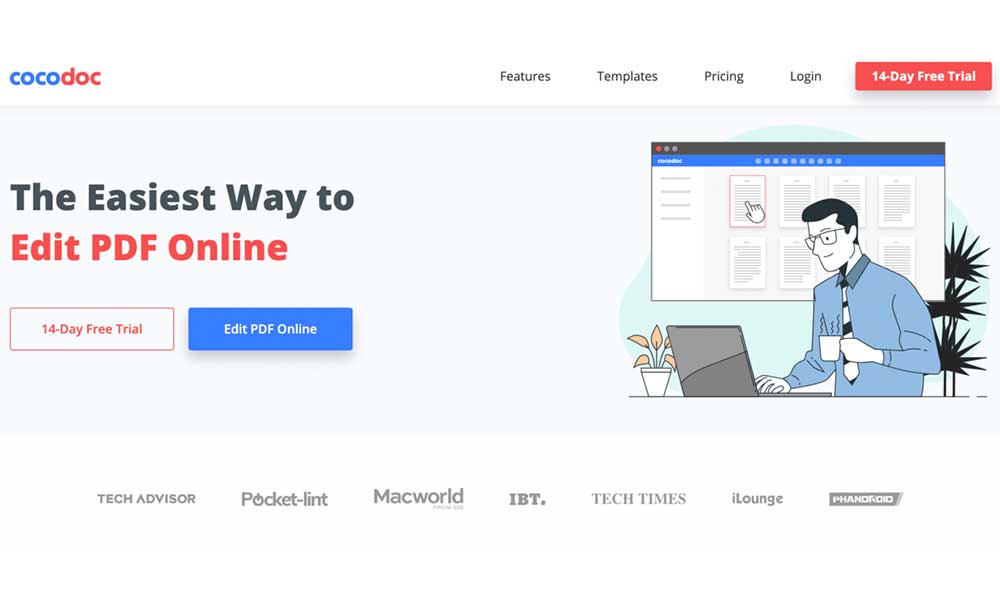 With this solution, companies know where their workers stand as employees and whether they need to promote them better or give them warnings. These are also helpful for the worker to understand where their performance stands and whether or not they need to reconsider their actions that are being done under a professional environment or they are already giving their best.
Essential Parts of Employee Information Form
Following things should be a significant part of an employee information form.
An employee information form should include the basic information of the worker like their name, date of birth, contact number, address, social security number, marital status, email address, and other things that are essential for the firm's safety.
Apart from all of that, employment information should add the date, position, and department where the candidate will work and the payment that was being decided. Information about emergency contact should also be added, so the employee is not present, and they can be called upon.
CocoDoc, The Best Free Employee Performance Editor
Known as one of the best free online editors CocoDoc is out there and helps users deal with their day-to-day professional editing tasks efficiently. There is no need to do anything complex while using this tool, so all those looking forward to a simple solution can rely upon this tool.
It offers companies a feature through which they can analyze the efficiency of the workers by editing their daily information that is being done in a professional setting. You can now optimize documents easily and make your work stress-free.
10 Free Employee Performance Review Templates
CocoDoc offers you ten different types of employee performance review templates for free. You can check them out here and get to know their uses and which one you should use according to your needs.
1. Employment Application Form or Application for Employment Form
This type of form is filled by the candidate when they are supposed to apply for a new job whenever there is a vacant position that suits their needs. Remember that this is an official form that needs to be filled by all the applicants applying for the job. By filling this form, you will be able to introduce yourself to the employer.
2. Employee Rejection Letter
This type of form or letter is given to the applicant who applied for the job that they are rejected by the company and not getting hired. A rejection letter is a formal way to clarify to the potential candidate that they are no longer required for the job and can search for other jobs according to their convenience.
3. Employee Termination Letter
When an employee resigns from their job, they are supposed to fill the form after leaving. They are obliged to fill in the details of their resignation from the position by including the reason, time, and date.
4. Employee Onboarding Checklist
An onboarding checklist form arranges the steps to prepare for a new worker starting in an organization for managers and HR. The onboarding checklist helps ensure that all vital preparation steps are taken while guiding new team members through their first days as part of a unique team.
5. Emergency Action Plan
An emergency action plan form is filled to achieve a specific goal or objective. Here higher authorities like managers and supervisors often make recommendations that can be incorporated into the action plan.
6. Employee Dress Code Policy Form
This form lets employees know what kind of dress they are supposed to wear in the professional environment. Some companies offer specific dress codes for their workers, so it is up to them to dress according to those set rules and save themselves from any inconvenience.
7. Employee Emergency Call
The companies use such a form to contact their family or friends in case of any emergency and ask for the employee to perform their services if any emergency arises. Employee Emergency Calls are being made by the firms so the candidates can be asked to call for work apart from their regular shifts in urgent situations.
8. Employee Time-Off Request Form
Employee time-off requests are being made by the employees to take a day or a few hours off from work in case of any emergency or if they want to go on vacation. In such a form, workers need to specify why they need time off from work. The request that is being made for better time-off can be paid or unpaid. 
9. Employee Evaluation
To access the performance of the employee at a workplace, an employee evaluation form is used. This is being dealt with by the managers and supervisors to keep track of the performance of the worker's professional tasks and their behavior towards other employees and management. It includes all the aspects of the employee's duties that they are accountable to perform while working in a professional setting.
10. Employee Direct Deposit Authorization
This form authorizes a third party, commonly an employer for payroll, to send money to a bank account by utilizing only ABA routing and account numbers. Sometimes the management will need a voided check to make sure that the account is valid.
Conclusion
Now you would probably know the significance of employee information forms and why they are important for an employee and the employer. If you didn't know any of them before today, you would know about them and think about it before you are about to solve one.
Go for CocoDoc if you need to gain access to various employee performance forms and do your work smartly. We hope that you will enjoy your experience using these amazing free-of-cost employee performance forms.
Also Read- Tips to Improve Employee Punctuality