According to the latest research, there are over a billion active users on Insta. Not only is this platform used for connection to friends and viewing quality photos but it is also great for watching videos. In the beginning, Instagram users could only upload a minute-long video, but it wasn't enough for sharing all the interesting info.
What is IGTV? It is Instagram TV, and it is a great feature that allows millions of users of the famous social network to create and share their videos. This is a nice way to watch people you follow as well as explore new channels through your mobile device. What we like about this innovation is that you have all the channels that interest you in one app. You do not need to download videos or open different links to watch stuff. The videos of people you follow, as well as trending videos, are available within the Instagram app.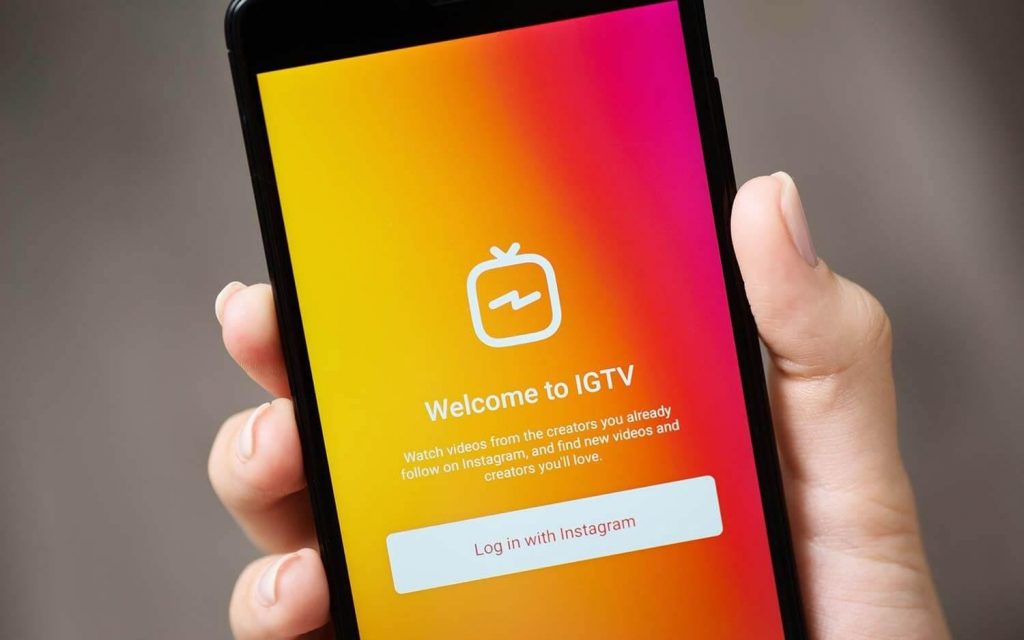 How to Make IGTV Videos?
Why should you consider posting a video to Instagram? The reason why Instagram decided to introduce the option of IGTV videos is to keep users on the platform longer. While Instagram stories are still users' favorite content to review on the platform, IGTV videos are slowly taking over and becoming the main tool for building users' engagement. IGTV allows creating a series of videos (you must have seen a series of videos on YouTube).
How to Make an IGTV Video: Full Guide
To share video content with Insta users, you should first create an account. The process of signing up is quick and straightforward. However, uploading IGTV videos is possible not only via your Instagram account but also with the help of the IGTV app.
Once the account is set, you can get access to such features as adding images and stories, as well as posting IGTV format content. Below we are going to provide a full guide on how to post to IGTV from Instagram and IGTV apps.
Uploading a Video from the Instagram App
Find the button "+" at the bottom of your page and click it.
Pick a file longer than 60 seconds from your mobile device.
Tap "Share Long Video."
Select one of the video frames or download an image from your device's gallery.
Write a catchy title and description. Post a preview which will immediately appear on the newsfeed. There is an option to share a video on Facebook too. There is also an option to add a new video to a series of already existing videos. If it is your first video ever on Instagram TV, just skip this step.
Post the fresh content.
Uploading a Video from the IGTV App
Click the "+" button at the top right corner of the page.
Choose a video file longer than 60 seconds.
Pick one of the offered frames for your video or upload an image from your mobile device and click "Next."
The following steps are identical to when uploading a video on the Instagram app. Below you can read all specifications of IGTV videos like format, size, and dimensions. These are important things to remember to post quality content:
IGTV dimensions: 9:16 for vertical videos and 16:9 for horizontal videos
Instagram video length limit: 60 seconds and longer (notice that you can upload a video up to 15 minutes from a mobile device and up to an hour from a web device)
Resolution: 720 pixels and higher
Video format: MP4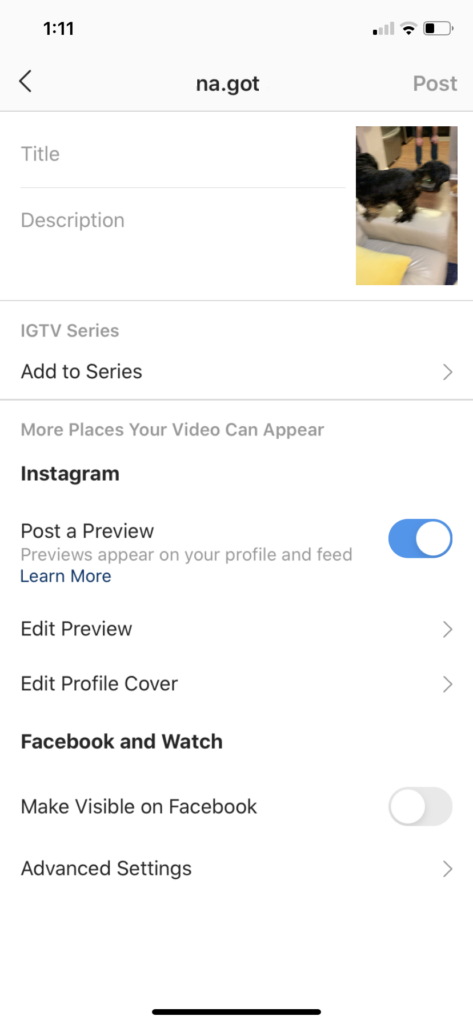 How to Use IGTV for Marketing?
Nowadays, almost all kinds of businesses understand that promoting their brands or products on Instagram is a must. Instead of visiting official websites or online stores, people head to Instagram and get all the necessary information from images and posts. What kind of videos do users with a massive audience create?
Newcomers to Instagram TV often ask how to make an IGTV post not only interesting but useful? We looked through hundreds of videos on channels with million users and are ready to provide you with some tips:
Tutorial Videos
How-to are some of the users' favorite content to watch. Everyone is looking for tips on cooking delicious breakfasts, staying in shape, and DIY kind of videos. Create a series of yoga classes or breakfast ideas videos. This is when a movie maker app like Movavi video clip editor or other video editors comes in handy. With the help of the app, you can quickly trim the video, add music, and use various filters to create a special atmosphere.
Question – Answer
Engage your followers by streaming a question-answer session. This is the type of video that will certainly be watched by most of your subscribers. Ask your audience to prepare questions in advance, so you can read them and give answers. You can also go live and get questions in real-time. This way, you will interact with your followers and gain more trust.
Behind Scenes
The reason why Instagram Stories have become so popular is that millions of people want to know what others do. The same is applied when we are talking about businesses. Taking your followers behind the scenes and showing them your staff, your working day, or the manufacturing process will increase interest in your channel and help you gain trust.
No matter what kind of IGTV video you are streaming or uploading, remember to include the most interesting information in the first 30 seconds. You need to "hook" your followers to make them stay and engage with you through the video.
Another useful tip is to check your Average Percentage Viewed rate. It is the right way to find out how many people watch your content, including those who fast-forward it. This way, you can improve the quality of content and see how many people watch your videos.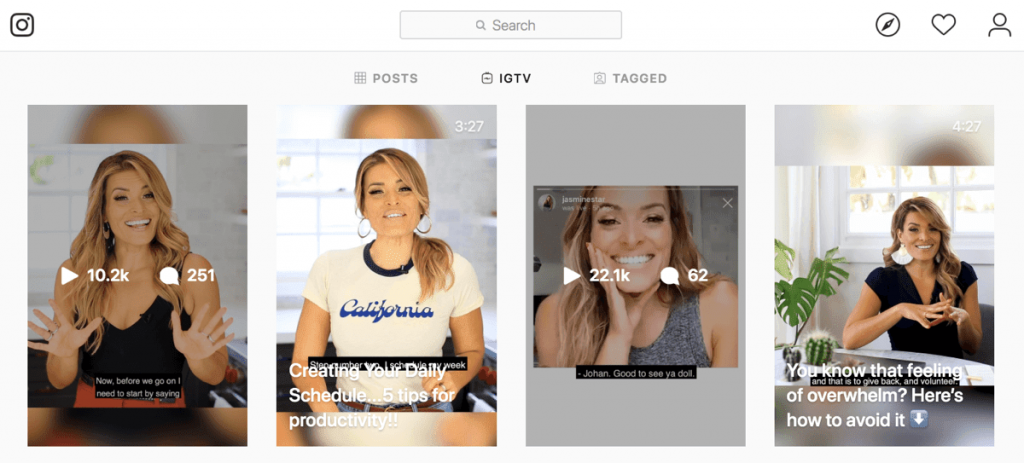 Movavi Clips for the Best IGTV Videos
If you aim to create engaging videos to stand out, you may need some professional assistance. No, we are not talking about professional photographers but a special app that can cut and trim videos, add brightness, text, or colors, speed up or slow down the video and edit it until you are fully satisfied with the result.
Movavi Clips is the best movie maker app that makes every IGTV upload even more successful. Once you have edited the video to the standard that satisfies you, save it to your mobile device. The app has an affordable subscription that allows you to save videos without watermarks and use all the editing features for free.
Final Thoughts
Do not hesitate to upload videos and engage with your audience. IGTV will soon become the number one tool for promoting brands and selling all kinds of products through Instagram. Get inspired by videos from channels with millions of followers, and do not forget to use modern tools like Movavi to create outstanding videos to keep your followers interested.